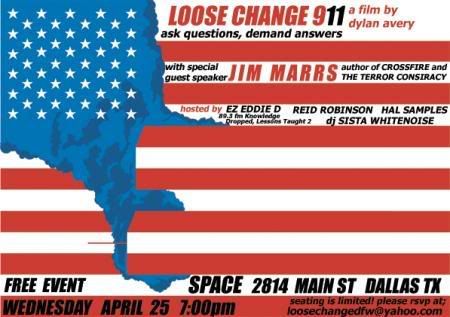 We will be screening Loose Change 2nd edition following this, best selling author, journalist, and movie screenwriter Jim Marrs will give a presentation concerning the links between the U.S. Government and the events of September 11th, and then take questions from the audience.
Mr. Marrs will be signing his new book 'The Terror Conspiracy'.
He was also technical adviser on Oliver Stone's film JFK.
http://www.halsamples.com/blog/index.php?id=642
rsvp@loosechangedfw@yahoo.com